Grooms are always on the hunt for an alternative to the monogrammed flask for their groomsmen, and the newest Well-Groomed sponsor has the answer. FLANELS artist and founder Sean Flanagan creates custom t-shirt illustrations using pics of you and the boys. Simply send the pics, pick a t-shirt color from the FLANELS Etsy shop, and wait for Sean to work his magic. If you've been friends since forever, the tees would be great with some pics of the whole gang back in Little League.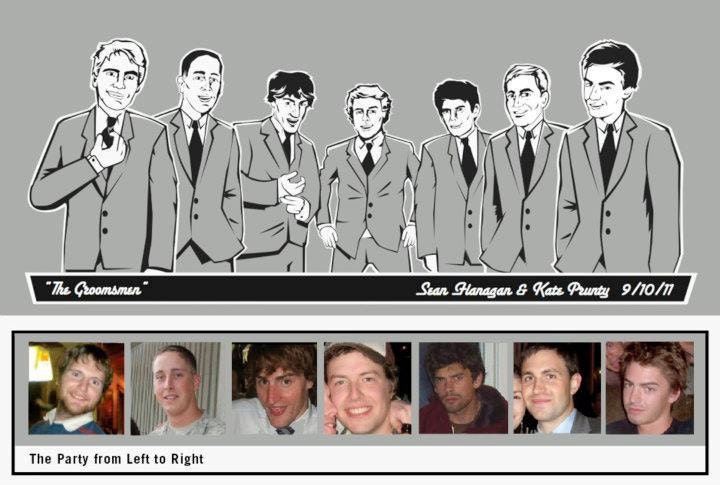 If you're the groomsman and need a gift for the bride and groom, check out FLANELS' shop for a custom watercolor portraiture. Send a pic of the couple's new home, the church where they're getting married, or the location where the groom proposed and FLANELS will recreate the place.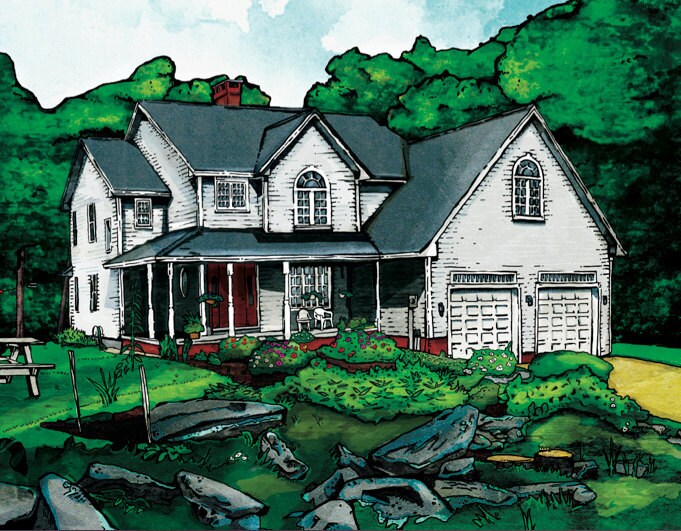 Take a minute or two to check out FLANELS and see more examples of Sean's custom work.
Do you want to share your products with Well-Groomed's readers? Email me at hey[at]wellgroomedblog.com to request a media kit with ad rates and packages. Include a link to your company/product in your email.