By Well Groomed
Posted in Versus
Captain Kirk and Mr. Spock, aka Chris Pine and Zachary Quinto, teamed up to promote the premiere of Star Trek Into Darkness. Both guys got suited up for the event, but which one did it better?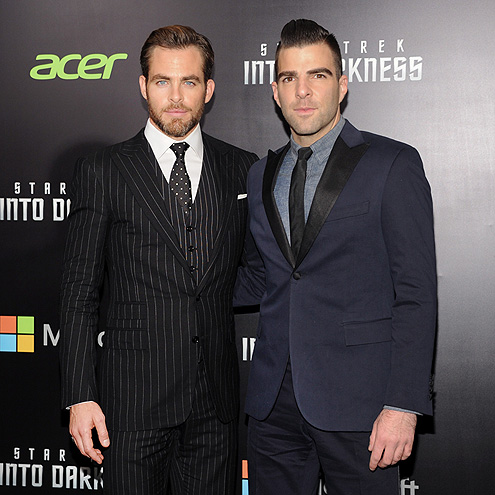 Chris chose a three-piece pinstriped suit in traditional black. He added an unexpected twist with a contrasting polka dot tie, while Zachary opted for a traditional black tie. His navy suit has black, peak lapels, which are offset by a chambray shirt. The guys couldn't have been more different in the hair department, either. Chris went for a standard side part with a full beard and mustache, while Zachary went for a pompadour and clean shaven look.
So, which guy hit the red carpet looking better? I'm voting for Quinto, how about you?
image: People.com