A street fest that includes group Gangnam style dance-offs is topped only by this groom's vibrant Indian wardrobe for the second day of his wedding. Anurag and Philippa's Hindu ceremony featured the Baraat, a processional through the streets to meet the bridesmaids. Photog
Hilary Cam
captured Anurag and his groomsmen's traditional Indian style.
Dressed in ivory and gold, Anurag's sherwani and turban are accented in plum. The groomsmen join in with gold and orange-red scarves. After joining the bridesmaids, the whole gang heads to the ceremony.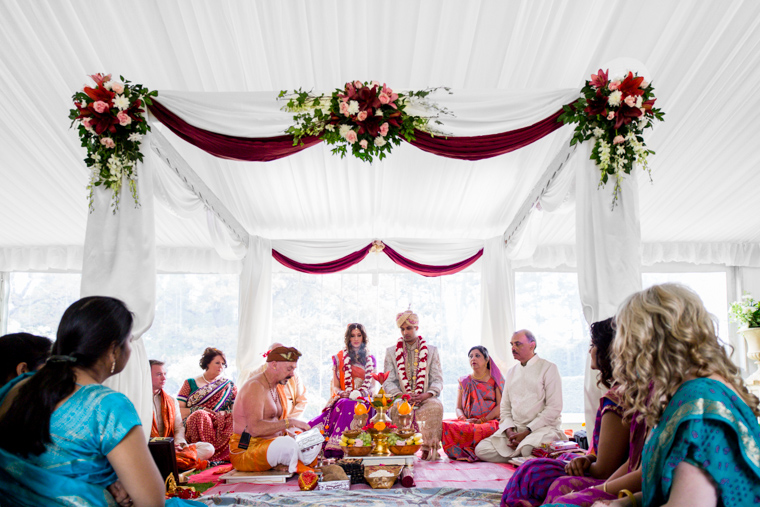 Anurag is literally jumping for joy. Congrats to him and Philippa! Thanks for sharing the pics, Hilary!